Electric Ferry Service Coming to Point Roberts
By Gus Pratt
Inventor, entrepreneur, and Tesla CEO Elon Musk announced on Thursday that he is bringing electric ferry service to Point Roberts. Speaking at Lighthouse Park, Musk cited the unique advantages such a service would have for Point Roberts.
"We have been looking for the ideal place to launch this venture, and Point Roberts checks all the boxes. It is an underserved area for transportation, with water access to Seattle, Bellingham, the San Juan Islands, and Blaine. We hear that many people would be interested in such a service as they don't wish to cross the border every time they want to go shopping."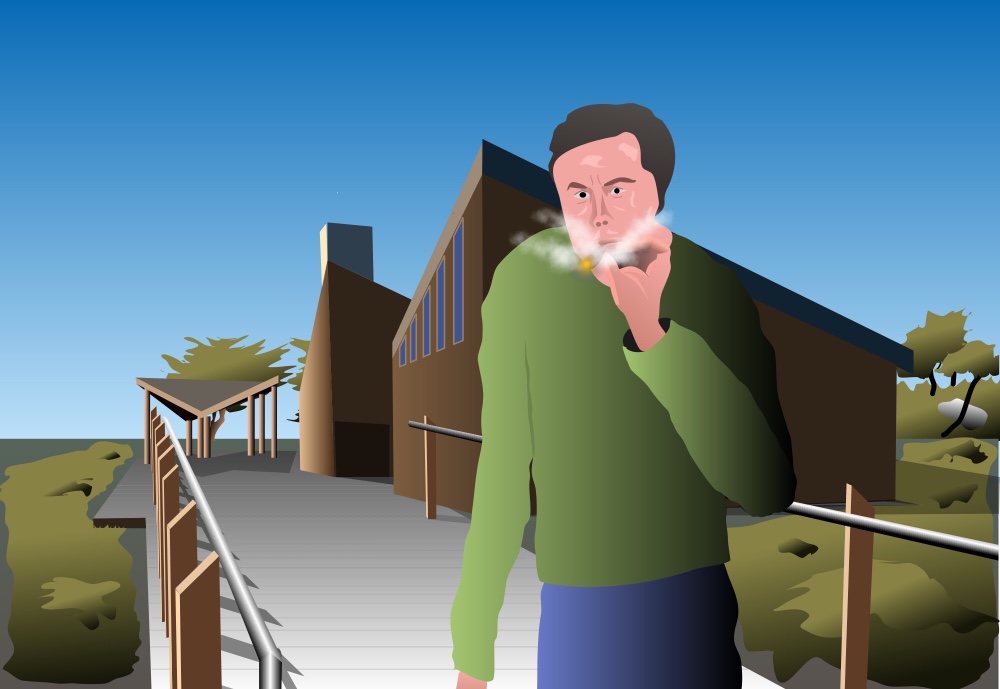 Musk added that another key criterion was easy access to renewable energy. "Here, Point Roberts is in luck," he said. "The new Lighthouse Park Boardwalk is ideally suited for wind power." Stepping over a few members of a local walking group who had been flattened by a recent gust, Musk complemented the Whatcom County designers for channeling the wind so efficiently through the structure.
"This gives us a local, reliable, and powerful means of providing renewable power to the ferry," he said. "All we do is set up a series of small wind turbines in this wind tunnel here, and let nature do our work for us."

Musk then cast a critical eye toward the new dock. "Obviously this flimsy fresh-water dock will have to go. We need a strong dock capable of handling cars and trucks." After taking a long toke of "BC Bud", he added, "I seem to recall a plan with a traffic circle. That would be nice!"
New comic every Monday