Exclusive Scoops from the Small Point Bulletin
Fire Chair Bill Meursing resigns from Fire District
| | |
| --- | --- |
| | Chairperson Bill Meursing has resigned from his position on the Point Roberts Board of Fire Commissioners effective January 1, 2019. He served on the board for over 15 years after a career as a pilot, flight instructor, and restaurant owner. |
Three taxing district board positions now open
Two Parks Board commissioners have also resigned, leaving three vacancies on local boards. Since Arthur Reber and Stephen Falk already serve on two boards, it appears that Point Roberts has exhausted its supply of people who are able and willing to serve on local boards. This means the open board positions can only be filled by people who already serve on other boards, per Whatcom County Code 984236.15(d).
Here is the current situation, showing the commissioners and the boards they currently serve on. This graphic also shows existing connections between the boards through either dual membership (Reber and Falk) or marriage (the Harpers):
Obviously an opportunity presents itself to complete the co-mingling between the boards, so that every board is connected to every other board:
With two vacancies on the Parks Board, and existing connections with the Water Board through Dr. Reber and to the Hospital District through Stephen Falk, it's imperative that a Fire Commissioner now join the Parks Board, completing the co-mingling between the Parks Board and the other boards. Furthermore, Water Commissioners must now join the Fire Board and the Hospital District. However, since there are no vacancies on the Hospital District, Hospital District Chair Dick Williams must resign from that district and join the Parks Board. This would complete the grand unification between all the local boards and lead to peace and harmony for ever more: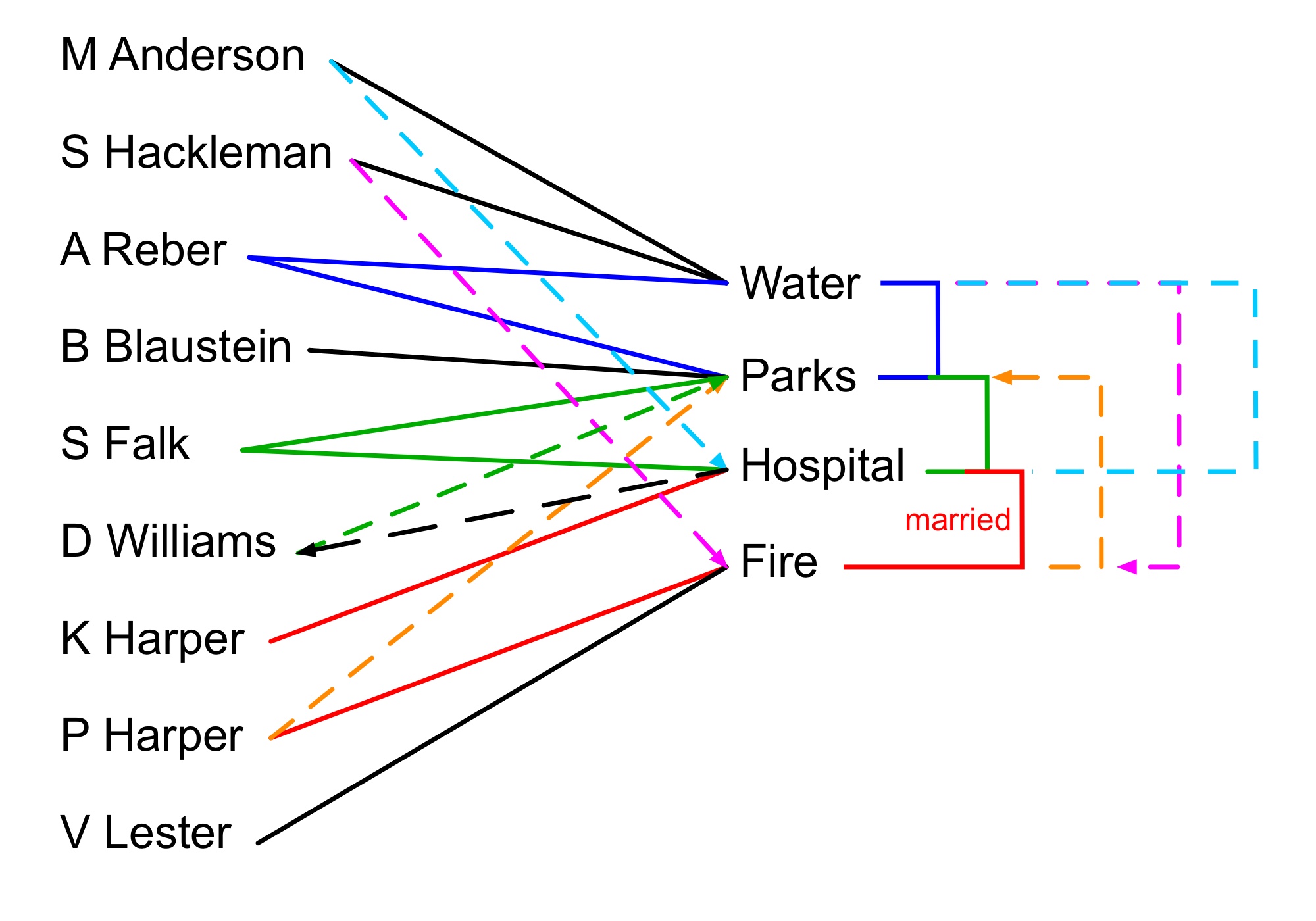 Speaking of the Hospital District...
On Wednesday, November 28, the Point Roberts Hospital District held a special meeting to discuss their budget and the contract with the new provider. As always, they do not have their proposed budget or a preliminary contract online, so who knows what really happened? However, it has been reported that the current physical therapists have been offered space in the clinic two days a week instead of the one they were limited to in the past.
Washington State UTC approves mandatory trash collection in Point Roberts
On Friday, November 30, the Washington Utilities and Transportation Commission voted 3-0 to accept and approve staff's recommendations regarding rates for the Point Roberts garbage hauler Cando Recycling and Disposal. Starting January 1, 2019, all residences in Point Roberts will have mandatory curbside garbage pickup.
Don't want to have Cando pick up your trash and recycling?
Our second sponsor offers an alternative solution.
New comic every Monday